Spicy And Crispy Salted Egg Cornflakes
Spicy And Crispy Salted Egg Cornflakes is a great snack that can be eaten anywhere and anytime. It is homemade and contains fresh ingredients only. The crispy cornflakes are generously coated with salted egg powder and the right amount of spiciness and sweetness makes this snack incredibly flavourful.
What is salted egg?
Traditionally made salted egg are usually packed in a layer of salted charcoal paste which must be scraped and rinsed off before cooking. Curing process can last up to 18 days but the cured egg can only last about 40 days. Some store bought salted egg may be rotten. You will have to crack open the egg to check whether the egg is rotten or not before cooking.
Salted egg are rather inexpensive in Malaysia or any Asian countries and easily available. it is considered as a budget food item. Asians use salted egg as flavouring for appetizer, dessert, seafood etc. The salted egg gives taste, texture and colour to the dish.
Let's make nachos using Spicy And Crispy Salted Egg Cornflakes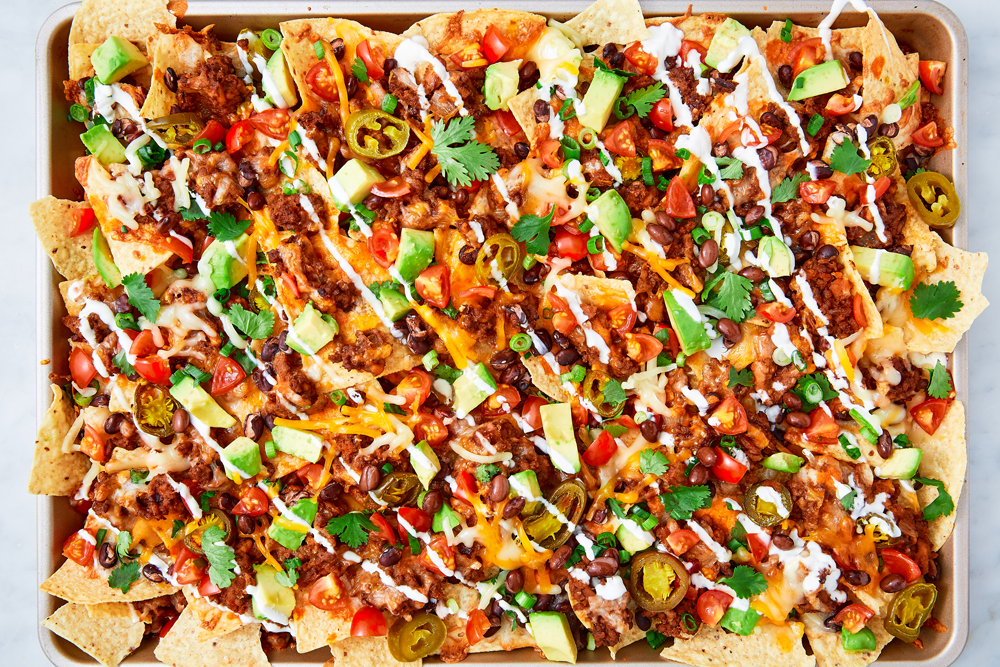 Ingredients:
1 Pound (450g) Ground Beef Or Ground Chicken
1 pack Spicy And Crispy Salted Egg Cornflakes. Use as much flakes to layer in this recipe.
1 Shallot, diced
Olive Oil
1 tablespoon Chilli Powder
1/2 teaspoon Smoked Paprika
Garlic Salt
Black Pepper
Cooking Spray
1 1/2 cups Shredded Cheese ( cheddar & mozzarella)
Toppings:
Spring Onion
Tomato, diced
Salsa (on the side is good but optional)
Sour Cream
Method:
In a large saucepan heat the olive oil and diced shallot over medium high heat. Stir and cook until slightly browned and fragrant.
Add the ground beef/chicken, mix in seasonings. Be sure to break up the beef/chicken as you cook it. Season with chili powder & smoked paprika. Cook until done. Season with garlic salt and pepper to taste.
Assemble the nachos: Spray a microwave safe baking dish with cooking spray. Layer in the Spicy And Crispy Salted Egg Cornflakes, then the cooked chopped meat and then the cheese.
Microwave on high until the cheese is melted, hot and gooey. Top with the tomatoes & spring onion. Serve with salsa & sour cream.
To know more about Salted Egg, please click here
To see more food products on HALALSTREET UK, please click here