'Z'GHULAM' Spiced Fried Chicken Flour
'Z'GHULAM' Spiced Fried Chicken Flour has become a pantry staple in Malaysian homes because it is a versatile all purpose flour that can be used on seafood, meat and vegetables. Even traditional Malay pancakes and tea time snacks could be made with it by tweaking the ingredients.
Let's Make Malaysian Mashed Banana Fritters Using 'Z'GHULAM' Spiced Fried Chicken Flour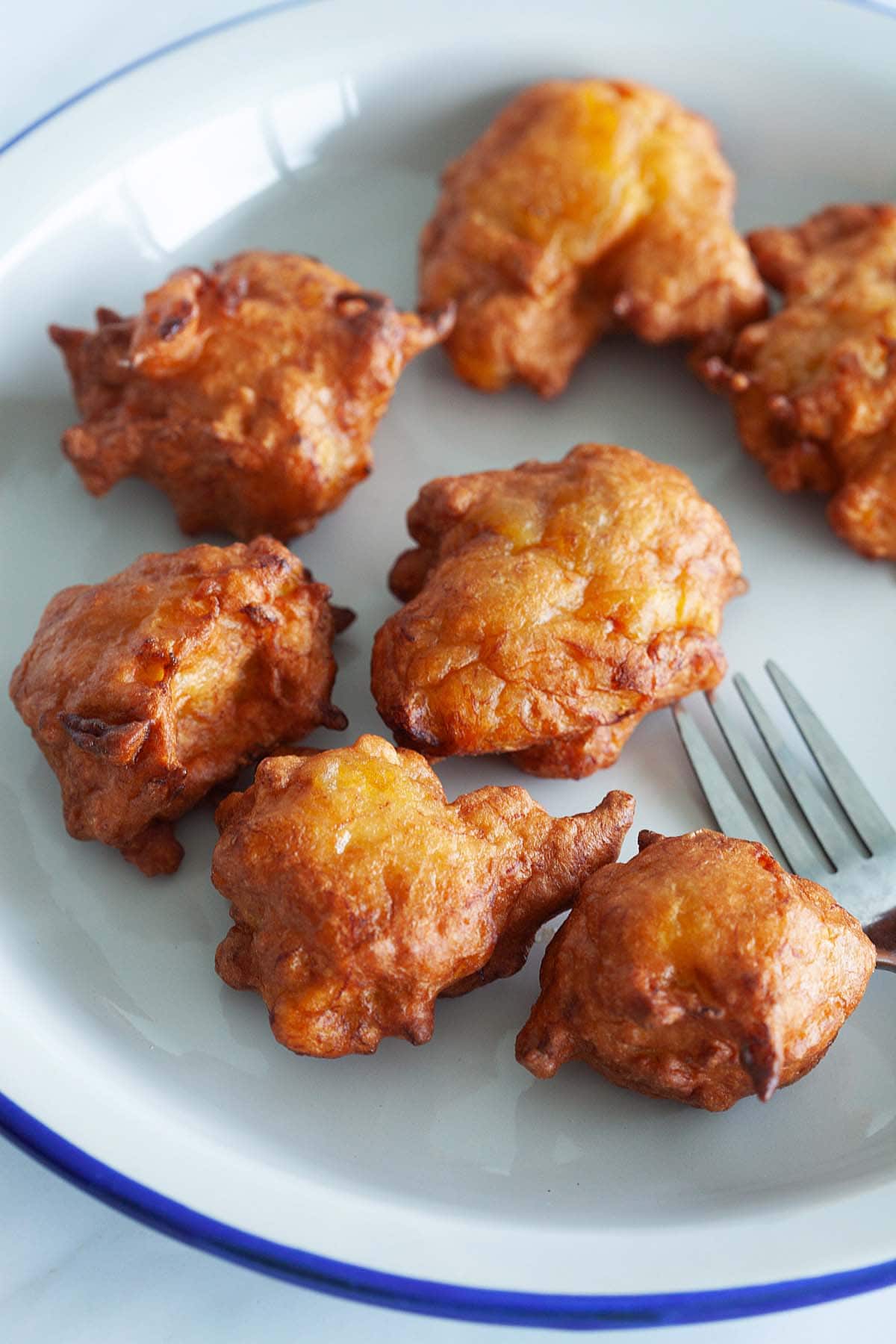 Malaysian Mashed Banana Fritters are basically overripe bananas, all mashed up and mixed with flour, sugar and deep fried to golden nuggets. They are usually round in shape with uneven surface. But they are little nuggets that are usually eaten as a tea time snack.
Ingredients:
3 large over ripe bananas, peeled and mashed (You can add more bananas if you like)
1/2 cup Z'GHULAM' Spiced Fried Chicken Flour (Original Flavour)
1/2 tablespoon sugar or to taste if bananas are not sweet enough
Oil, for deep frying
Method:
In a big bowl, mash the bananas with the back of a fork until small chunks form. Add the flour and sugar. Mix all the ingredients well to form a batter.
Heat up a frying pan and add some cooking oil for deep frying. Once the oil is heated, drop a spoonful of batter into the frying pan. Try to "shape" the batter so it's somewhat round. Deep fry the fritters until golden brown.
Remove the fritters using a strainer. Drain on paper towels. Serve warm.
To bring it to the next level, add some vanilla ice cream and chocolate sauce with nuts on it. Simply delish!
To know more about banana fritters, please click here
To see more food products on HalalStreet UK, please click here