'Kelulut Kasih' Stingless Bee Honey And Blackseed
'Kelulut Kasih' Stingless Bee Honey And Blackseed can be used for treating digestive tract conditions including gas, colic, diarrhea, dysentery, constipation, and hemorrhoids. It is also used for respiratory conditions including asthma, allergies, cough, bronchitis, emphysema, flu and congestion.
What is black seed?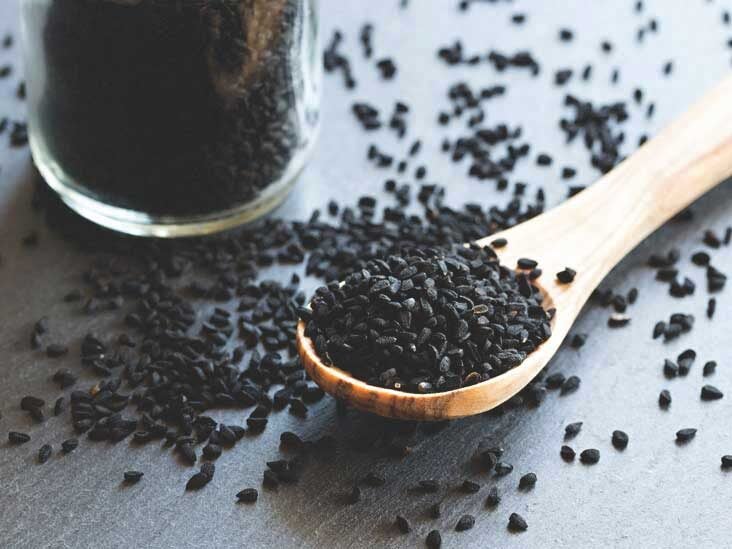 Nigella sativa is a small flowering shrub with purple or white-tinged flowers that grows in Eastern Europe, the Middle East, and western Asia. While it may look unsuspecting, the shrub produces fruits that have tiny black seeds. These black seeds have been used in remedies for thousands of years.
They're also used in cooking to add flavoir to breads, curries, and pickles. When eaten, the seeds have a bitter flavour that's often compared to cumin or oregano.
Some additional names for black seed include:
Black Caraway
Black Cumin
Habbatus Sauda (In Malay)
Black seed oil has been shown to have antioxidant properties. These can help relieve inflammation inside the body and on the skin.
Black Seed Oil Beauty Benefits
Black seed oil has several applications and benefits for problematic skin conditions. The oil is found in many health foods stores and pharmacies. Examples of applications for beauty and skin include:
Acne: Applying a lotion prepared with 10 percent black seed oil significantly reduces the incidence of acne.
Hydrating hair: Black seed oil can be applied to human hair to soften it and promote shine.
Psoriasis: Applying black seed oil has been shown to reduce the incidence of psoriasis plaques.
Softening skin: Black seed oil has been added to oils and moisturizers to improve skin moisture and hydration.
Wound healing: Application of black seed oil has been shown to reduce inflammation and the presence of bacteria to aid in wound healing.
Frequently Asked Questions About Stingless Bee Honey
What can I make with raw honey?
The thick and creamy texture of pure raw honey means that it can be used as an alternative for sugar in many foods and desserts. It can be added to smoothies, spread over toast or even in warm and slightly cooled oatmeal.
What food can you put honey on?
Honey can be used as a dressing for refreshing green salads. Honey can also be mixed in cereals and yogurt.
What foods can you eat with honey?
Some of the best ways to enjoy honey is by adding it to a peanut butter sandwich, coconut macaroons, granola bars and fruit smoothies.
Note : Since Kelulut honey is raw honey, it is not advisable for the honey to be put in hot tea or coffee or for cooking/baking with temperature of 40 degrees and above. You would lose out the benefits of all the nutrients and enzymes in the raw honey.
To know more about stingless bee, please click here
To see more food products on HalalStreet UK, please click here