'Cap Ceri' White Vinegar (Cuka)
'Cap Ceri' White Vinegar is a Muslim product that is In the market in Malaysia from TS Falah Resources. This white vinegar has an "almost indefinite" shelf life and needs no refrigeration. This is due its acidic nature which makes this vinegar self-preserving.
Let's make Chicken in Vinegar with 'Cap Ceri' White Vinegar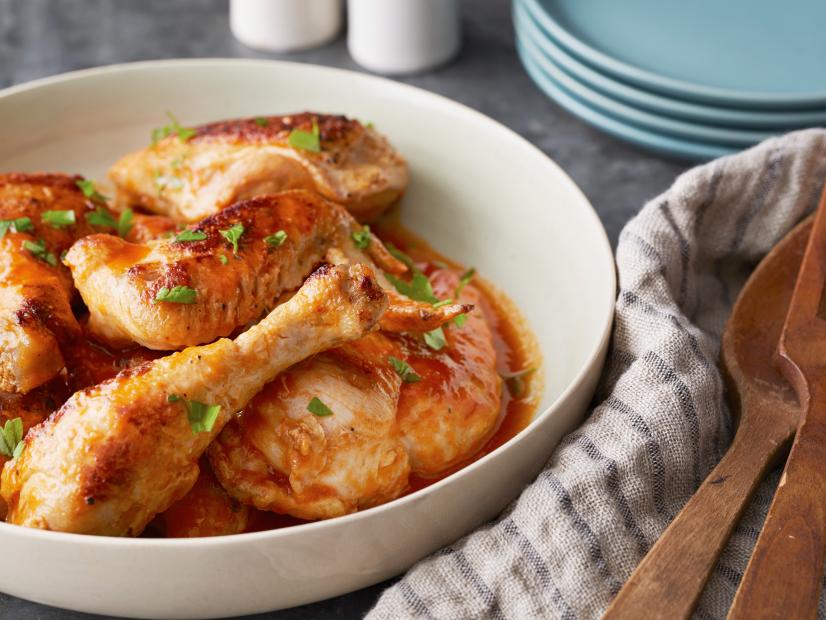 Ingredients:
1 whole chicken (3 1/2 pounds/1.6 kg), cut into 8 pieces
Salt and freshly ground pepper
1 tablespoon butter, plus another tablespoon for finishing
1 tablespoon olive oil
6 cloves garlic, peeled
1 cup/250 ml 'Cap Ceri' White Vinegar
1 cup/250 ml chicken stock
1 tablespoon tomato paste
4 medium tomatoes, roughly chopped
1 bay leaf
1 large sprig of fresh thyme
2 good handfuls chopped fresh parsley
Method:
Sprinkle the chicken pieces with salt and pepper and let it sit for a while.
Melt the butter and olive oil in a saute pan and brown the chicken, a few pieces at a time. You're not cooking the chicken here, just making the skin crisp and giving it colour and flavour. Five minutes per side is about right. Remove the chicken to a dish.
Add the garlic and cook for 5 minutes. Deglaze the pan with the vinegar and boil down by half, about 10 minutes. Return the chicken to the pan, and pour in the stock.
Add the tomato paste, tomatoes, bay leaf and thyme. Simmer, uncovered, until the chicken is cooked, about 30 minutes.
Remove the chicken to a clean dish and keep warm. Strain the cooked and glazed liquid into a saucepan, pressing to get all the juices through.
Whisk in the last spoonful of butter. Pour over the chicken.
Sprinkle with the parsley and serve.
Goes well with rice, bread, pasta and noodles.
To know more about vinegar, please click here
To see more food products on HalalStreet UK, please click here