Munif Cocoa Arabic Gum Drink (sachets)
Munif Cocoa Arabic Gum is a premium malt chocolate alternative drink with arabic gum. It is suitable as a family drink at any time. This malt chocolate drink is enriched with natural sources of prebiotics. Prebiotics help the production of good bacteria (probiotics) which in turn facilitates the excretory process in the body and a healthy gut system.
Let's make triple chocolate malted milkshake using Munif Cocoa Arabic Gum
There's no need to head out to the malt shop when you have this easy milkshake recipe on hand. The ultimate in retro comfort food, milkshakes are actually very easy to make at home. You need just three ingredients, two steps and 10 minutes to whip up this chocolate milkshake recipe in your blender.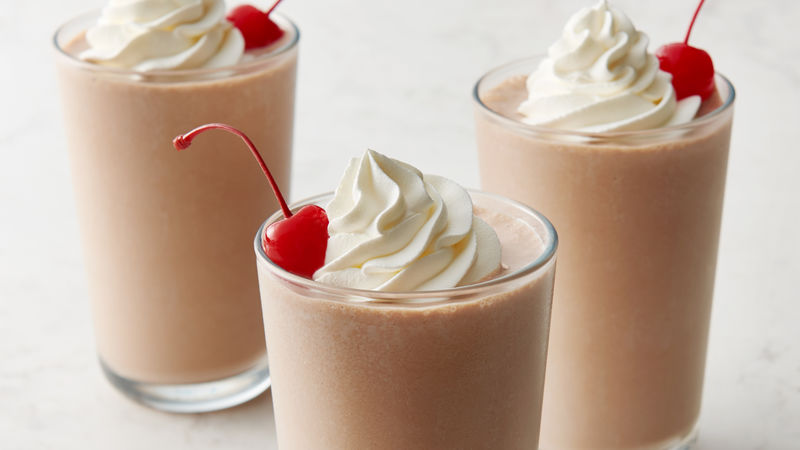 Ingredients:
3/4 cup chocolate milk
1/4 cup chocolate-flavored syrup
3 scoops (1/2 cup each) chocolate ice cream
1 sachet Munif Cocoa Arabic Gum (Adding malted powder will add that '50s diner vibe to the thick shake)
Method:
In blender, place Munif Cocoa Arabic Gum, milk and syrup. Cover and blend on high speed for 2 seconds.
Add ice cream. Cover and blend on low speed about 5 seconds or until smooth. Pour into glasses. Serve immediately.
Don't forget a creamy topping, colourful sprinkles, or maraschino cherries. Look for refrigerated whipped topping in a can, made with real cream, and hunt down compostable paper straws or long sundae spoons for fun.
Set up a milkshake bar for the family using the recipe (have double the ingredients ready) as a starting point. Put out small dishes of candy-coated chocolate pieces, thick caramel or butterscotch ice cream topping, toffee baking bits, and/or broken cream-filled wafer cookies or gingersnaps to top the milkshakes. Be sure to use a heavy-duty blender!
To know more about arabic gum, please click here
To see more food products on HalalStreet UK, please click here